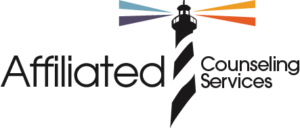 Richard C. Blackford, PhD
Christine Doolittle, MS, RDN
Mikaela McKee, LSW
Mary S. Blackford, PhD,LCSW
Welcome to our practice!
Therapy is a relationship between people that works in part because of clearly defined rights and responsibilities held by each person. As a client in psychotherapy, you have certain rights and responsibilities that are important for you to understand. There are also legal limitations to those rights that you should be aware of. Likewise, your therapist has corresponding responsibilities to you. These rights and responsibilities are described in the following sections.
PSYCHOLOGICAL SERVICES
Psychotherapy has both benefits and risks. Risks may include experiencing uncomfortable feelings such as sadness, guilt, anxiety, anger, frustration, loneliness, and helplessness, because the process of psychotherapy often requires discussing the unpleasant aspects of your life. However, psychotherapy has been shown to have benefits for individuals who undertake it. Therapy often leads to a significant reduction in feelings of distress, increased satisfaction in interpersonal relationships, greater personal awareness and insight, increased skills for managing stress, and resolutions to specific problems. But, there are no guarantees about what will happen. Psychotherapy requires a very active effort on your part. In order to be most successful, you will have to work on things we discuss outside of sessions.
The first 1-2 sessions will involve a comprehensive evaluation of your needs. By the end of the evaluation, we will be able to offer you some initial impressions of what our work might include. At that point, your provider will discuss your treatment goals and create an initial treatment plan. You should evaluate this information and make your own assessment about whether you feel comfortable working with your provider. Therapy involves a large commitment of time, money, and energy, so you should be very careful about the therapist you select. If you have questions about our procedures, we should discuss them whenever they arise. If your doubts persist, we will be happy to refer you to another mental health professional for a second opinion.
It is also worth mentioning that any type of relationship beyond that of therapist and client is unethical and potentially illegal. A therapist's responses to your situation are based on tested theories and methods of change. You should also know that because therapists are required to keep the identity of their clients private you may be ignored if you meet your therapist in a public place unexpectedly, and invitations to personal events and gatherings must be declined. Even when therapy is completed, your therapist is unable to transcend these boundaries.
Appointment Structure
Our sessions are typically 45-50 minutes. After your initial session, it will be up to you to discuss how frequently you would like to meet with your chosen provider; frequency may even need to change throughout treatment. It is important to know that once an appointment is scheduled, 24 hours' notice is required to cancel, reschedule, or change the appointment type (e.g., from traditional office to phone or video). If you are twenty minutes late, your session is considered missed and you may be subject to a missed session fee. If you miss three or more sessions, you may be dismissed from our practice and become ineligible for our services for six months. Emergency situations and extenuating circumstances may be considered on a case-by-case basis by your provider.
Involvement with legal proceedings*: $300/hour

Unscheduled phone calls lasting longer than 5 minutes: $35 each 15 minutes

Returned Payment fee: $25
If we are not participating providers for your insurance plan, we will supply you with a receipt of payment for services, which you can submit to your insurance company for reimbursement. Please note that not all insurance companies reimburse for out-of-network providers. If you prefer to use a participating provider, your insurance company can provide you with referrals.
Limits on Confidentiality
The law protects the privacy of all communications between a patient and a psychologist or social worker. In most situations, we can only release information about your treatment to others if you sign an authorization form that meets certain legal requirements imposed by HIPAA. There are other situations that require only that you provide written, advance consent. Your signature on this agreement provides consent for those activities, as follows:
We may occasionally find it helpful to consult other health and mental health professionals about a case. During a consultation, every effort is made to avoid revealing the identity of a patient. The other professionals are also legally bound to keep the information confidential. If you don't object, you will not be told about these consultations unless it is important to our work together. All consultations will be noted in your Clinical Record You should be aware that we are a practice that includes multiple mental health professionals and administrative staff. Your protected information is shared with these individuals for both clinical and administrative purposes, such as scheduling, billing, and quality assurance. All the mental health professionals are bound by the same rules of confidentiality. All staff members have been given training about protecting your privacy and have agreed not to release any information outside the practice without the permission of a professional staff member. We may also have contracts with businesses outside this office (such as billing and collection services). As required by HIPAA, we have a formal business associate contracts with these businesses, in which they promise to maintain the confidentiality of this data except as specifically allowed in the contract or otherwise required by law. If you wish, we can provide you with the names of these organizations and/or a blank copy of this contract. Disclosures required by health insurers or to collect overdue fees are discussed elsewhere in this agreement. If a patient seriously threatens to harm himself/herself, we may be obligated to seek hospitalization for him/her, or to contact family members or others who can help provide protection.
There are some situations where we are permitted or required to disclose information without either your consent or authorization:
If you are involved in a court proceeding and a request is made for information concerning the professional services provided to you, such information is protected by the psychologist-patient privilege law. We cannot provide any information without your written authorization, or a court order. If you are involved in or contemplating litigation, you should consult with your attorney to determine whether a court would be likely to order us to disclose information. If a government agency is requesting the information for health oversight activities, we may be required to provide it for them. If a patient files a complaint or lawsuit against us, we may disclose relevant information regarding that patient in order to defend the practice or provider. If we are treating a patient who files a worker's compensation claim, we may, upon appropriate request, be required to provide otherwise confidential information to your employer.
There are some situations in which we are legally obligated to take actions that are necessary to attempt to protect others from harm, and some information about a patient's treatment may be revealed. These situations are unusual in our practice. (1) If there is reason to suspect, on the basis of professional judgment, that a child is or has been abused, we are required to report suspicions to the authority or
government agency vested to conduct child abuse investigations. We are required to make such reports even if the child has not been seen in our professional capacity. We are mandated to report suspected child abuse if anyone age 14 or older tells us that he or she committed child abuse, even if the victim is no longer in danger. We are also mandated to report suspected child abuse if anyone tells us that he or she knows of any child who is currently being abused. (2) If there is reason to believe an elderly person or other adult needs protective services (regarding abuse, neglect, exploitation, or abandonment), the law allows us to report this to appropriate authorities, usually the Department of Aging, in the case of an elderly person. Once such a report is filed, additional information may be required. (3) If a patient presents a specific and immediate threat of serious bodily injury regarding a specifically identified or a reasonably identifiable victim and he/she is likely to carry out the threat or intent, we may be required to take protective actions, such as warning the potential victim, contacting the police, or initiating proceedings for hospitalization.
If such a situation arises, every effort will be made to fully discuss it with you before taking any action, and disclosure will be limited to what is necessary.
While this written summary of exceptions to confidentiality should prove helpful in informing you about potential problems, it is important that we discuss any questions or concerns you may have now or in the future. The laws governing confidentiality can be quite complex, and in situations where specific advice is required, formal legal advice may be needed.
Your patient rights as defined by HIPAA are on the following pages. If you have any questions regarding anything in this document, please bring them to our attention.
Thank you,
Richard C. Blackford, PhD
Mary S. Blackford, PhD, LCSW
Mikaela McKee, LSW
Christine Doolittle, RDN
Affiliated Counseling Services