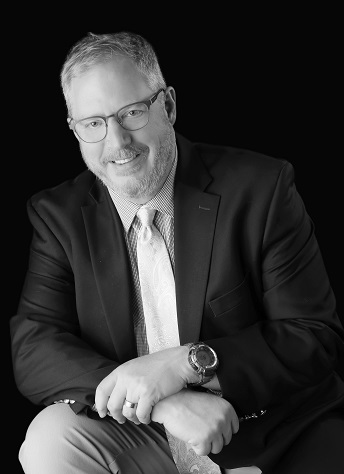 Richard Blackford, PhD
Licensed Clinical Psychologist
Richard Blackford, PhD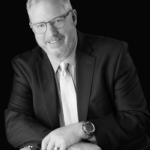 Richard Blackford, PhD, received his doctorate in Clinical Psychology at Fuller Graduate School of Psychology (1989), an American Psychological Association (APA)-approved program. He also completed two APA-approved internships, including one as chief intern at the West Los Angeles VA/UCLA Medical Center—the largest psychiatric facility in the world.  He also received training and research experience at USC Medical Center. He is licensed in California and Pennsylvania, and began his practice in 1989.
Clients of Dr. Blackford appreciate his approach to therapy, where his unique insights on depression, anxiety, panic, and relational issues have often been described as "life changing." Clients often return to share how their therapy experiences  have affected them. Others return periodically to refresh what they learned to prepare for the next level of mental and emotional growth.
Dr. Blackford also has expertise in medication management, helping clients resolve issues arising from medications. He will work with you and your physician to address undesirable medication side effects and interactions, or may recommend an alternative medication.
Dr. Blackford also holds a seminary degree and enjoys helping his clients on their path to spiritual development and discovery. He has published and presented in numerous professional settings.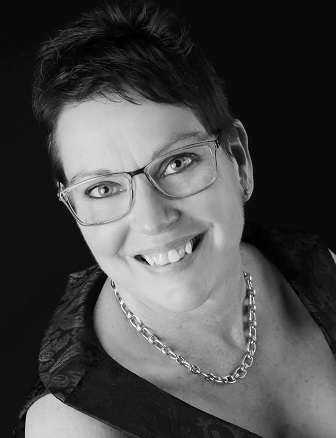 Mary Blackford, PhD, LCSW
Licensed Clinical Social Worker
Mary Blackford, LSW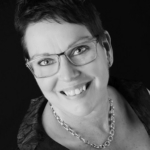 Mary Blackford, PhD LCSW, spent many years working in publishing helping individuals to write, edit, and rewrite their stories. Today, she brings that same passion to her work as a licensed social worker. Mary firmly believes that most people are doing the best they can with the resources they have, but that everyone needs a little help now and then.
Her approach to therapy is designed to help you discover and establish personal goals, and to equip you with the strength and skills needed to attain those goals and improve your life. Mary especially enjoys helping women who struggle with Adult ADHD, by providing the creative solutions necessary to manage daily life and its challenges.
Mary received her Bachelor of Arts degree in Women's Studies from Edinboro University and her master's in Social Work from Simmons College in Boston. Trained in EMDR, Mary also seeks to assist those struggling with traumatic or distressing memories. (Learn more about EMDR by clicking here.)
Mary's specialties include:
Adult ADHD
Grief and loss
Caregiver fatigue
Anxiety
Depression
Relationship issues
Sexual dysfunction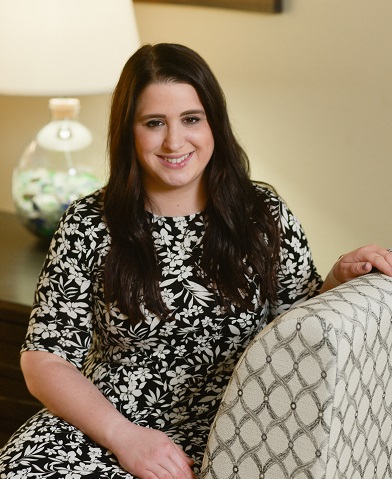 Mikaela McKee, LCSW
Licensed Clinical Social Worker
Mikaela McKee, LCSW
Mikaela McKee is a licensed clinical social worker (LCSW) who works with children, young adults, and other individuals struggling with mental health concerns. Mikaela utilizes techniques that focus on strengths and a solution based approach. Mikaela specializes in Trauma Focused Cognitive Behavioral Therapy, Play Therapy and Talk Therapy.
In 2014, Mikaela earned her Bachelor of Arts degree in Psychology from Medaille College in Buffalo, New York. Following graduation, Mikaela moved to El Paso, TX and pursued graduate studies.
Mikaela began her master's program in social work with a focus on clinical mental health at the University of Texas at El Paso, in 2014. During her graduate work, she was a graduate assistance at the Veterans office at the university. Mikaela was able to intern for two years at El Paso behavioral Health Systems. During this time, she was able to receive extensive experience with children and adolescents. Upon completing her degree in 2016, Mikaela began working at El Paso behavioral Health Systems as a program therapist for the Adolescent Unit.
Later in 2016, Mikaela moved to Pennsylvania and was an outpatient therapist at a service center for Children in Wilkes Barre. During this time, Mikaela worked with children, adolescents and adults in both individual and family therapy.
She is currently an active member of the National Association of Social Workers (NASW).
Her areas of expertise include:
Play Therapy
Family therapy
Mood disorders
Anxiety
Grief and loss
Children and adolescents
Trauma
Depression
Currently accepting new patients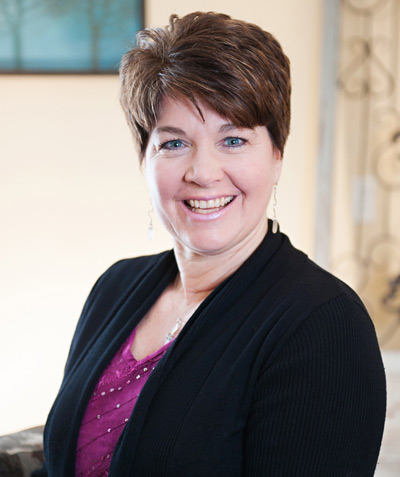 Christine Doolittle, RDN
Registered Dietitian-Nutritionist
Christine Doolittle, RDN
Christine Doolittle, MS RDN, CEDRD, LDN, CLT is a registered dietitian-nutritionist and certified eating disorder dietitician. She specializes in nutrition therapy for eating disorders, sports nutrition, weight management, disease management, and food allergies and sensitivities.
Christine's experience includes more than 20 years of individual and group counseling in private practice, as well as public speaking. Her career has included working in hospitals, corporate wellness facilities, sports science and cardiac rehab clinics, college teaching, and private practice counseling offices.
She entered the field of nutrition as a competitive athlete who recognized the vital connection between nutrition and performance improvement. This led her to pursue a nutrition degree at Indiana University of Pennsylvania (1985) and to complete a Master's of Science degree at the University of North Carolina at Greensboro (1988), specializing in sports nutrition. This specialty ultimately led to her passion of eating disorders training.
Today, Christine counsels a variety of patients—from children to adults—with various nutrition needs and concerns. She implements many integrative and functional nutritional therapies to improve mental health, women's hormonal health issues, PCOS, gastrointestinal issues, adrenal fatigue, and autism spectrum disorders.
As a certified Lifestyle Eating and Performance (LEAP) therapist, she is trained to work with the patented blood test called MRT (Mediator Release Test). This test combines a patient's test results with their medical history to customize an effective elimination diet. Test results enable her to identify specific food sensitivities you may have, for the management of conditions such as irritable bowel syndrome (IBS) and migraines, among others. Learn more about the Mediator Release Test (MRT) by clicking here.
Christine's nutrition therapy is based on the non-diet approach, focusing on cognitive and behavior modification that can include lifestyle, body image, and exercise. She teaches you how to nourish your body to meet personal health, fitness, and weight goals and how to foster a positive, enjoyable relationship with food.  Her patients appreciate her safe and nurturing approach to treatment that allows them to explore their attitudes about food and weight.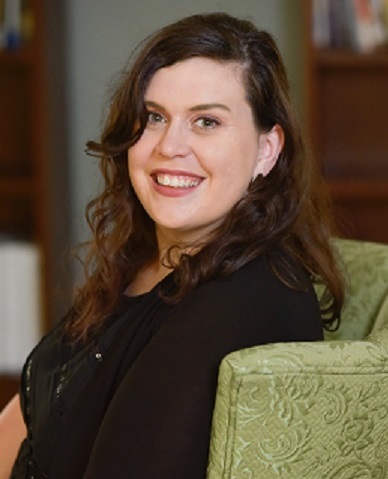 Mallory Dougan
Office Manager
Mallory Dougan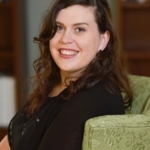 Mallory joined Affiliated Counseling Services in 2018. Prior to becoming the office manager, Mallory worked at a regional financial institution. Client's will appreciate Mallory's kind personality and how she makes them feel welcomed and at-ease. "I'm usually the first staff person a client will meet," Mallory said, "so it's very important to me that each person feels our team's commitment to them from the time they arrive."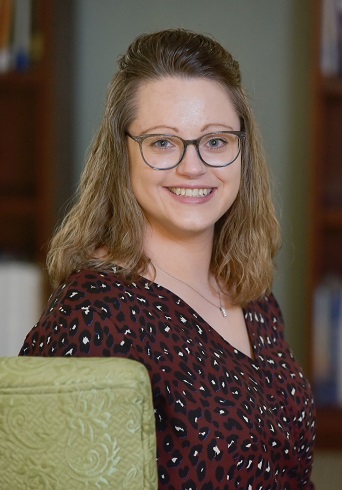 Alicia Froess
Billing Specialist
Alicia Froess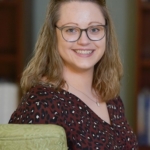 Alicia joined Affiliated Counseling Services in 2018 after graduating from Great Lakes Institute of Technology here in Erie. Alicia has an Associates of Specialized Technology in Healthcare along with a billing and coding certification. She is also an active member of the AAPC.
While you may not see Alicia on a typical office visit, she is often found in her office advocating for our clients to their insurance provider. She is always happy to come out and assist our clients in understanding their mental health coverage and making sure they get the most out of their policy. 
INDIVIDUAL, COUPLES, AND FAMILY THERAPY, AND TREATMENT FOR:
DEPRESSION • ANXIETY • PTSD • BIPOLAR AND PERSONALITY DISORDERS
EATING DISORDERS • FOOD ALLERGIES •  SELF-IMAGE